C O N N E C T I N G
V E S S E L S
You can reach the island of Seili by connecting vessels. During summer time vessels operate daily. Vessels operate also before and after summer season. All connecting vessels arrive and departure from Western harbour from where it's approximately 500 meters walk to the center of Seili. Timetables and prices for connecting vessels can be found on vessels websites.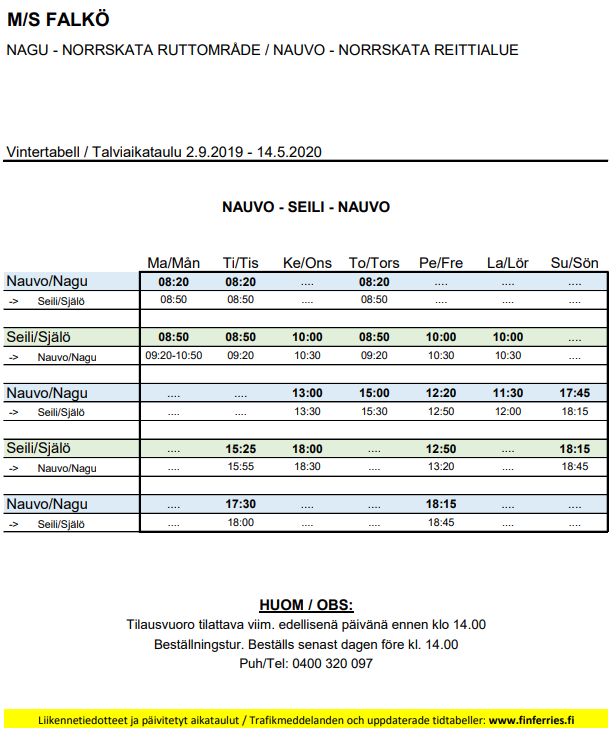 Archipelago Line, M/s Norrskär
Turku-Seili-Nauvo-Gullkrona
Traffic information : No more scheduled service 2019 from Turku. Traffic starts again in May 2020.